I hope that my portfolio showcases my abilities. Please don't hesitate to contact me if you have any questions!
I absolutely love volunteering for religious and community organizations! One of the things I'm passionate about is building and managing their online presence. It's so rewarding to help spread their message and connect with people through the digital world. I'm thrilled to be a part of making a difference in such a meaningful way!
I have dabbled in web design for many years. In fact, I created my first website when I was only 7 years old! 
Through my position at TechReady Professionals, I have learned a lot about good and bad web design. 
The internet is a source of truth- a source of any kind of information you need. If a website is poorly designed and information is hard to find, no one wins. A well-designed and organized website is integral to the success of any person, organization, or company.
Multimedia has changed our world. I have a lot of experience with media projects, ranging from live streams to video editing.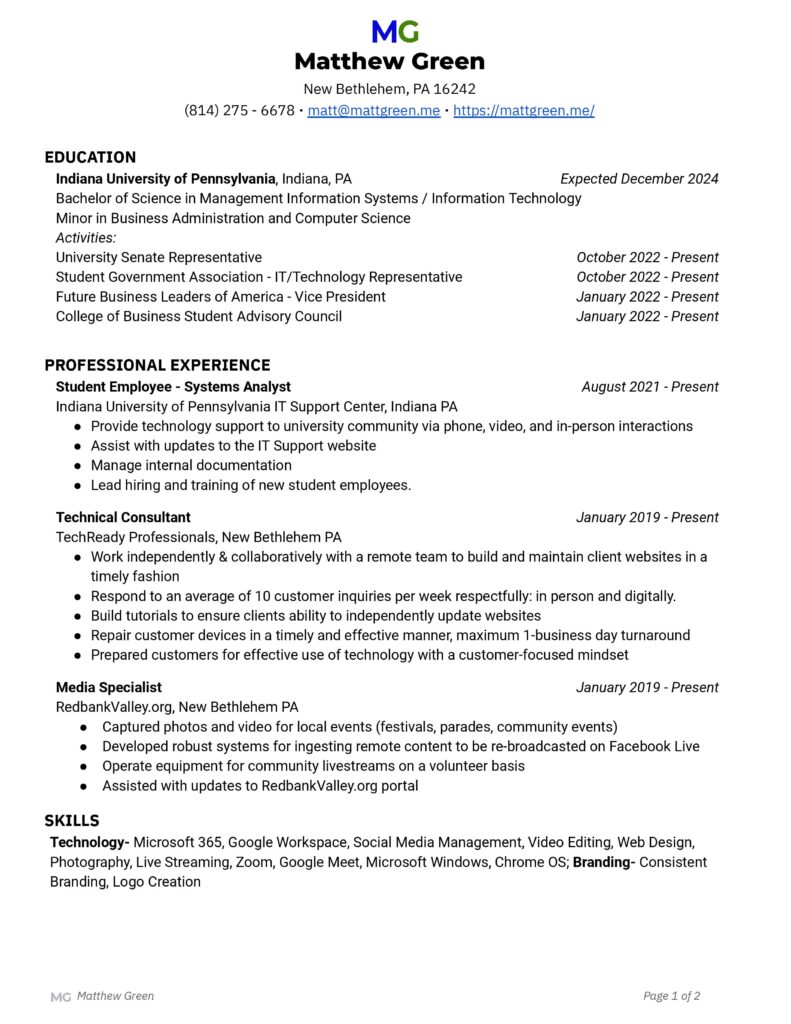 I've put together a seriously impressive resume that highlights all my accomplishments. Take a peek and see for yourself what I've managed to achieve! It's a testament to my skills and experience, and I'm excited to share it with you.